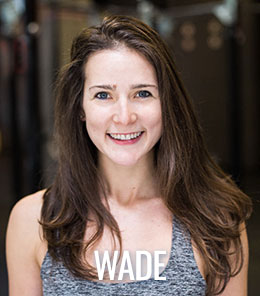 The New Year is almost upon us. That time of year, where we like to say goodbye to the past and welcome in the new. But let's be real. The second the clock strikes midnight on January 1st, we don't magically turn into new people, lose those 10 lbs we have always said we are going to or make that career shift we have always been dreaming of. Instead, the new year marks a time to pause, reflect and connect to ourselves and our life. It is an opportunity to get really clear on our goals, our values and why they matter. It is an opportunity to make ourselves a priority in our own lives.
We tend to be culturally conditioned to jump right into the new year and think that getting into action and the "doing-ness" is what we need to do. But in fact, how do we know what action to take or where we want to go, if we don't pause to know where we are? Because depending on where you are in life, the road to your destination (aka: goals) might look very different.
That is why I invite you to take some time to get in touch with yourself and reflect on what you learned in 2018. Realize all you have accomplished (and I mean ALL!! Including books, projects, workouts or even mini tasks). Be proud of the mountains you have climbed, whither they are big or small, and allow all of that feedback to powerfully forward you into the new year. Let go of your worries, fears and doubts, and hold onto your inner strength and wisdom. Remember, you can achieve whatever you want this year!
Below are some helpful reflection questions to journal or ask yourself as you learn about 2018.
When you look back at 2018, what stands out to you?
What are you grateful for?
What skills did you learn/improve?
What big/small mountains did you climb?
How did you challenge yourself? What risks did you take?
How did you treat yourself?
What strengths have people complimented you on?
What healthy habits did you work on?
What self-awareness have you gained?
What is your favorite quality about yourself and how you have shown up this past year?
What is an area of your life you realize you didn't give as much focus or attention to?
What was something different you intentionally tried this year?
Who did you spend most of your time with and how did that affect you?
What did you wish you did that you didn't do?
Now that you have reflected on the past year, it is time to set your intentions for 2019. When you create intentions you are creating powerful statements that support you in deciding where you want to put your focus and attention. And wherever your attention goes is where the growth and magic happens.
Join me on Friday, January 11th for a ZUM U New Year's Lunch & Learn addition. During this 45-minute workshop you will:
Get clear on what you want to create in 2019
Set your 2019 intentions
Create your Empowering word of the year
You will leave this workshop with a high-level action plan to support you in making 2019 your best year yet!