ZUM Fitness is looking to hire a full-time Pilates Instructor to join our growing Pilates Team!  Our ideal candidate would have a minimum of one year experience, be certified on all apparati (Reformer, Cadillac, Wunda Chair, Mat), and be passionate about helping our members exceed their health and fitness goals.  Interested candidates will also be given the opportunity to apply for a position as a Personal Fitness Coach, effectively holding a dual role as a Pilates Instructor and Personal Trainer.
*It should be noted by the applicant that building a clientele requires time and effort.  ZUM will consistently market our Pilates offerings and drive all interested prospects to available Pilates instructors, but it is the job of the instructors to market themselves, as well, and to keep and maintain client hours.  The ability to build a strong and thriving clientele is central to your success as an instructor.
If this sounds like you, read below for a detailed description of the position and how to apply.  We look forward to hearing from you!
Developing comprehensive pilates programs for your clients

– You will receive coaching and training on our systems, but will have the flexibility to incorporate your own knowledge and instruction style.  You must be able and available to teach both private and duet sessions.

Manage your own schedule - Using our Mindbody software, you must book, reschedule, and cancel sessions, as well as track all sessions for payroll purposes.
Demonstrate proper exercise instruction

– This is a big one.   We will need you to be able to provide proper coaching, instruction, and motivation during all client training, and member consultations. You should have a working knowledge of the human body (muscles, planes of movement, function, etc.), and be able to program and explain appropriate exercises that allow each person to meet their goals.

Providing member consultations

- As part of the ZUM Pilates Team you will be expected to offer consultations at $15/session.  This will help members understand how Pilates not only fits into their exercise program, but how it can help them exceed their goals.  This is an excellent opportunity to gain new clients. These sessions are also specifically intended for prospective clients to choose the appropriate pricing option that meets both their needs and budget. 

Mat class instruction - After an appropriate training period that will include orientation on our systems, observation, and serving as an assistant to a tenured and experienced instructor, you also will be expected to teach 1 mat Pilates class per week to our membership at large, at an initial rate of $35/class.  The time of these classes will be dependent on ZUM's needs and market demands. This serves as another great opportunity to meet potential clients!
Mat class substitute instruction - You will be expected to support the rest of the Pilates team by being available to sub other mat classes on an as-needed basis.
Impromptu guidance

– We are a high-service club, and we strive to provide an experience that exceeds what is expected at a typical health club. All Pilates Instructors will be expected to approach members while they're working out, introduce themselves, develop rapport, and offer guidance, suggestions, and support.

Maintain organization and cleanliness of the Pilates studio and the club - Self-explanatory.  Please respect the workspace for yourself, the team, and the clients.
Participate in meetings and events - The Pilates Director or ZUM mgmt. will schedule team meetings, staff meetings, promotional events, and member functions.  For all required functions you will be paid $15/hr.
Workshops

- You will be expected to join the ZUM Pilates Team in hosting workshops every quarter in order to educate members on Pilates, generate interest, and market the program.   The Pilates Team will plan the workshops together and may include topics such as, Pilates Mat for Beginners, Pilates for Runners/Cyclists/Weight Lifters, Pilates Rehab, etc.
Excellent Communication skills

– You must be comfortable talking to people about all appropriate health and fitness needs. You must be comfortable conversing in-person, electronically, and over the phone. You must be able to conduct yourself professionally, and deliver clear instructions to the members, and your clients.

Empathy

– Training people is as much art and heart, as it is science. To be effective, it is very important that you not only be able to develop programs and demonstrate exercises, but also that you are able to understand what your client or the member might be feeling, or going through at that time. We are looking for people who can connect with their clients, so that you can actually implement what you envision for them.

People Skills and Personality

– You must LOVE working with people! This is an exciting environment, and you must be able to show the members, and your clients, energy and personality when working with them.
Nationally-recognized certification

– M.A.T Pilates Certification, Peak Pilates, STOTT, BASI Pilates, preferred, but others may be considered.  Applicants must hold a current certification on all apparatus (Reformer, Cadillac, Barrels, Wunda Chair) and mat.   Applicants are expected to maintain their certifications annually.  

Bonus skills - Exercise or Health related degree, CPR Certification, Work with special populations (elderly, children, etc.), Experience leading groups – exercise, or not.
With positive performance reviews that reflect a mastery of our standard of service, demonstration of initiative, and demonstration of a strong sense of team and camaraderie, beginning at a tenure of 1 year, and after maintaining for at least three months, an average of 15 revenue-based training hours and 1 - 2 large group training classes per week, you will be eligible for an increase in your base pay rates.  Once you average at least 15 revenue based training hours per week you will be eligible for free parking or a transportation subsidy. Once you average 23 hours per week of revenue based training hours you will be eligible for health benefits.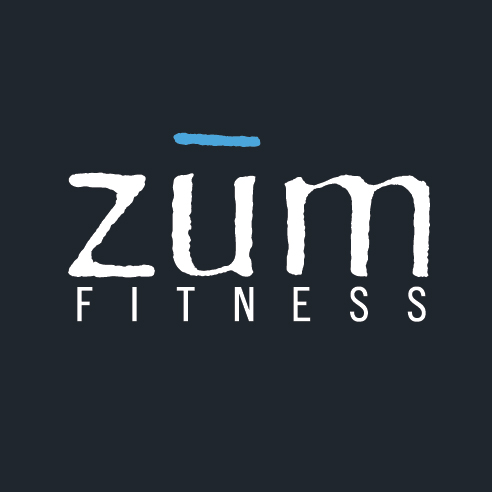 1813 7TH AVE, Seattle, USA, 98101
Either early-mornings to midday or midday to evenings; Saturdays would be a plus