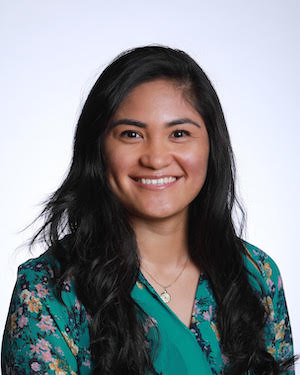 Hi my name is Ashley Agcaoili and I'm a chiropractor at Mobility Plus Sports Rehab in Downtown Seattle. Mobility Plus has been serving folks in the Downtown Seattle area since 2012 and I am excited to be bringing my knowledge and expertise to you, members of ZŪM Fitness!

We aren't your typical chiropractors. At Mobility Plus, we strive to get people to move better to feel better by utilizing a comprehensive approach backed by evidence-based techniques so you can get back to doing what you love doing FAST.

At ZŪM, you can expect the same level of care. Regardless of the pain you are experiencing, I want to help you do what we preach every single day, "move better to feel better." I will combine chiropractic manipulation with functional rehab tailored to your specific needs to get you back on your feet and back in the right mindset to move better, feel better, and move more.

Even if you aren't looking for care or just need some advice on something you've been dealing with, I will be your in-house resource. I treat more than just back pain – I can help you to address the potential cause of your pain, regardless of the area, so you can be in a better position to fix it.

So, if you are looking to get out of pain, seek advice, or make an attempt to address your pain with a professional but don't know where to start, you've come to the right place. I will be at ZŪM every Wednesday from 3-5pm and I hope to get you moving better and feeling better soon.

Sign ups will be on a day-of, first-come, first-serve basis and you can sign up at the front desk.