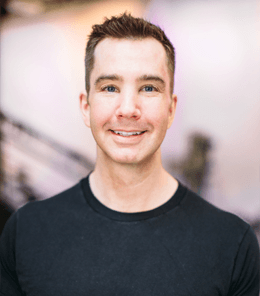 Colin McClelland
An Olympic weightlifter for over 10 years, Colin has been active his entire life. Beginning his exploration of sports at an early age, he played soccer, baseball and basketball and then trained and taught Wing Tsun Kung Fu and Filipino Escrima. He began learning the Olympic lifts in 2004 as a way to improve the fast-twitch explosiveness required for martial arts and fell in love with the sport.  Over the next two years, Colin trained 4 days per week at the UCLA Athletic Center with Coach Michael Casey, who developed in him a solid technical base for correctly performing the Snatch, Clean & Jerk and the associated assistance exercises.
After college Colin continued his training in Austin, Texas, under Coach Amalia Litras and the watchful eye of Ursula Garza Panadrea, current Chair of the USA Weightlifting Board of Directors, IWF Vice President, and 5-time World Athlete. Ursula would regularly lift with Colin and provide pointers on Saturday mornings.
In 2010 and 2011 Colin competed and medaled in the Texas State Championships. He moved to Seattle in 2013, has been lifting at Zum since 2015, and has been competing twice a year in local meets. His knowledge of weightlifting includes familiarity with various programming and training modalities (e.g., Soviet, Bulgarian, Chinese) in addition to coaching and competition strategies for lifters. He is USAW-certified and has completed several courses and seminars, including Ursula's "Art of Coaching Weightlifting" and Ma Strength (Chinese weightlifting methods).
Want to work with one of our Personal Fitness Coaches?
ZUM provides focused, customized training in a supportive environment to get the most from your fitness goals.