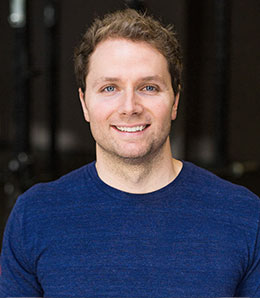 Erik Ciccarelli 
PICP III, USAW Coach
Erik quickly fell in love with soccer as a child growing up in Columbus Ohio. His love for soccer continued as he played for Ohio Wesleyan University. Soccer has brought him to play overseas multiple times and train with the major league soccer team Real Salt Lake in Utah. His passion for health and fitness was what pulled him towards helping others see the value in investing in themselves.
After seeking out more and more ways to learn, Erik found out about world renowned strength coach Charles Poliquin. Since having so much success with professional athletes and Olympians Charles decided to create his one internships and educational programs, Poliquin International Certification Program. Erik has studied under Charles to get a better understanding on how to help others reach their goals and achieve the success they want.
Health and fitness are just as important to Erik as family and friends. Erik loves his wife, photography, reading, learning, cooking, going to other countries, and cats.