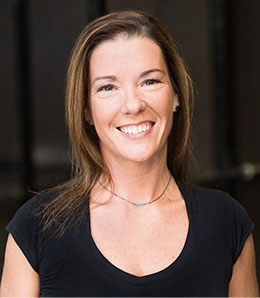 Liz Robinson
Member Engagement and Innovation Director
Personal Fitness Coach
Large Group Training Coach
Schwinn Certified Cycling Instructor
NASM, AFAA
Liz's approach to most challenges borders on fanatical. She is all about getting things done, more competitive than she would probably admit, and obsessed with learning what people are missing from their experiences. Ironically, she's also frequently found bringing calm to others' storms. This blend of zeal and ease are on call daily as the Member Engagement and Innovation Director.
After the birth of her son, this Princeton grad, investment banker switched career paths and studied to become a Personal Trainer. Prior to her current role, Liz trained clients for 15 years, 4 of them at ZUM. At ZUM, Liz has brought new programs to the community and expanded our fitness offerings beyond the walls of the club with corporate partnerships and wellness offerings. Her mission at ZUM is to provide world class service to our members, innovate new offerings to currently underserved populations, and maintain the special sauce that makes ZUM our members' Happy Place. If you really want to know what makes this former Philadelphian tick, grab a bike at one of her cycling classes.
Want to work with one of our Personal Fitness Coaches?
ZUM provides focused, customized training in a supportive environment to get the most from your fitness goals.