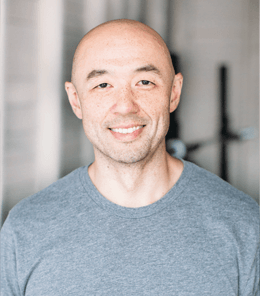 Mike Pressley
Born in Australia, Mike has lived in or visited every continent except Antarctica. As a young man, he trained in martial arts (Aikido and Bujinkan); but it was in his teenage years that he developed a serious interest in physical fitness, having read Pavel Tsatsouline's Russian Kettlebell Challenge. He immediately purchased two 24-kg kettlebells and started training in earnest.
At age 21, Mike worked security at local clubs and bars in Pioneer Square and Belltown. Spurred by the need to handle the sometimes violent and intoxicated folks who frequented those establishments, he began to develop his ideas about physical training and studied Russian Martial Art (Systema) under Brian King in Bellevue, At 25, Mike enlisted in the U.S. Army and completed Basic Training, AIT, Airborne School, Special Operations Preparation and Conditioning Course, and Special Forces Assessment and Selection. After suffering an injury while training for the Special Forces qualification course, he was discharged from Active Duty. Later he worked as a Reserve military police officer and in Army Counter Intelligence at JBLM near Tacoma. He has provided executive protection and security services and is currently an Intelligence Analyst with the Washington National Guard, holding a degree in Homeland Security and Counterterrorism from Southern New Hampshire University.
Mike believes that hard training develops the physical and mental skills necessary to survive in the face of adversity and extreme circumstances. He trains with the idea that one never can be sure what lies around the corner and that being physically prepared is vital. He believes that training should be approached holistically – addressing strength, mobility, stamina, and recovery. His training is varied and utilizes strongman equipment, kettlebells, maces/clubs, and bodyweight, in addition to traditional barbells and dumbbells.