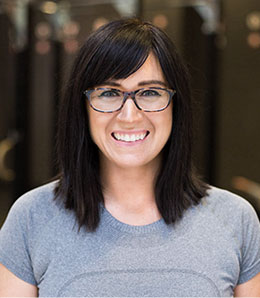 Mo Sullivan
Mo received her BS in Exercise Physiology from Gonzaga University and is an ACSM certified personal trainer, STOTT certified Pilates instructor, and Yoga Alliance teacher. As a competitive swimmer, cyclist and triathlete, Mo brings a passion for movement and the yogic philosophy to her work. She has the unique ability to help people find their own true direction in health, as well as balance their physical weaknesses with their strengths, translating into pain-free movement plus fun and challenging exercise. Mo enjoys working with people of all levels and backgrounds, from individuals new to a gym environment to endurance athletes. Through the combination of Pilates, yoga and weight training, she stresses a strong, balanced center in both the body and mind; and this transfers into a balanced and healthy lifestyle outside the gym.
Want to work with one of our Personal Fitness Coaches?
ZUM provides focused, customized training in a supportive environment to get the most from your fitness goals.