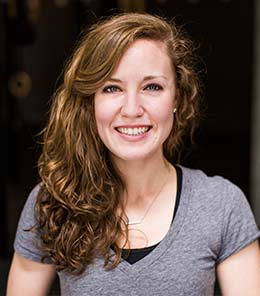 Sierra Atkinson
Lead Personal Fitness Coach
B.S. Kinesiology, CSCS
Sierra believes fitness should be fun and innovative, and it shouldn't feel like a chore. Her favorite thing about training people is watching their confidence grow as they achieve their fitness goals-then seeing them become empowered in all different aspects of their life as a natural result.
She discovered her passion for coaching at Auburn High School, where she coached volleyball, and designed and ran their Strength and Conditioning program. Sierra earned her BS in Kinesiology from Pacific Lutheran University, and is a Certified Strength and Conditioning Specialist. In addition to being a trainer, she is also an ABA Therapist for children with autism. She absolutely loves working with these kiddos and hopes to find opportunities to connect her experience with ABA therapy to personal training.
She always makes sure to give herself time to train, and she loves to test her body's abilities. She also loves movies, music, baking, Seattle sports and hiking.
Want to work with one of our Personal Fitness Coaches?
ZUM provides focused, customized training in a supportive environment to get the most from your fitness goals.