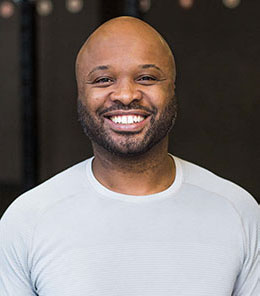 Tony Moses
NASM CPT, LMP
A 1996 graduate of Bethel University, Tony taught high school history in Minnesota. While teaching, he also coached varsity football and track. In coaching high school athletes, Tony learned motivational skills that are still present in the open spaces in ZUM.
In addition to his training activities, Tony teaches a number of classes including his hugely popular Weigh Crazy class. You can always hear Tony when he is teaching!
Tony has been with ZUM since 2007. Actively involved in the ZUM internship, Tony feels he has gained expanded insight in looking at the body in motion. This vision has helped him train more effectively and provide movements to lead his clients into bodies they love. His training will not only push you to your next level but provide you with a confidence in your workouts and life.
Tony enjoys writing, reading, travel, and learning about other cultures.