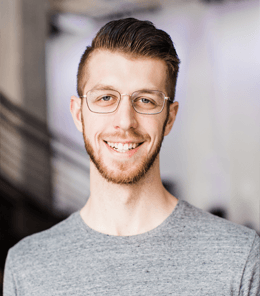 Zach Korte
B.S. Exercise Physiology
Exercise should be used as a celebration of what the body is capable of rather than as a punishment for what it eats.
Zach developed this philosophy during his time playing NCAA D2 baseball at Holy Names University, where he learned to appreciate how movement contributes to health and longevity. Playing ball and working out at the gym gave him a passion for strength training. Later, after graduating from Chico State University with a B.S. in Exercise Physiology, he continued this passion by helping others benefit from it.
Zach initially worked as an aide in a P.T. office but found he could better utilize his skills through personal training. He developed his unique style of training while coaching classes at NorCal Strength and Conditioning in Chico and continues it at ZUM.
He enjoys running Spartan races, participating in anything baseball-related, and spending time with family and friends. He believes that movement is the most accessible tool we have to show and experience happiness.
Want to work with one of our Personal Fitness Coaches?
ZUM provides focused, customized training in a supportive environment to get the most from your fitness goals.