What You Need to Know TODAY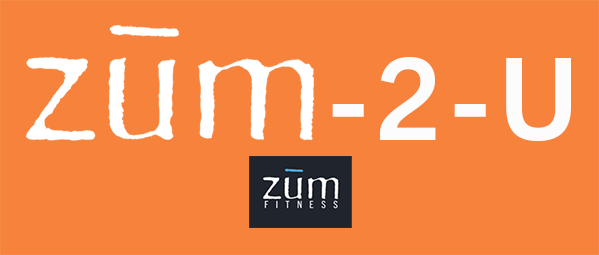 You've seen us, now WE SEE YOU!
We've moved most of or classes from YouTube to Zoom where we can better interact and more affectively coach you through class.
ZUM-2-U FAQs:
Can I still take classes on YouTube?

A – Yes. 7AM Meditation on Tuesdays and Fridays, Yoga on Tuesdays at Noon and Home Core at 8AM on Fridays are still available via YouTube. There you will also find archived classes from the last few weeks.
If the scheduled time for a LIVE class doesn't work for me, can I still take class?

A- Yes! If you are a ZUM-2-U member and have access to the interactive classes, book the class as if you were going to be there at the live time. If you are unable to come (last minute or planned) we will see that you are registered and will then send you a recorded version of the class, after class.
I have the ZUM-2-U membership, but can't seem to book a class. What should I do?

A – If you are trying to book your spot within 15 minutes of class start time, call 206.443.3933 option 9 and you will be connected to Alex who can help you get into class. If you are having trouble in advance of class, check our webpage: mindbody setup or follow this link to get help: mind body account help request.
Online Classes
All of our online class offerings are now on our CLASS SCHEDULE page.
How do you want to emerge post Covid-19 stay-home?

BE A GRINDER….
Book your spot in our Conditioning Classes to earn bragging rights.

BE A WORLD TRAVELER….
Do something every day and earn a point in our world traveler category.

BE A ZEN MASTER….
Meditate with Joe everyday on YouTube and then join our Pilates and Yoga team for a full-on wellness experience.
How you doin'?
It's been awhile since we've been able to hear from you. We want to know how "stay home" you are feeling. Share your thoughts and feedback here: How's the stay at home you?
Events
What you need to know during Covid-19 Closure. FAQs
How will I know when ZUM is reopen?
All updates will be here, on the Members Page. We will also be sending emails from our General Manager, Joe DeShaw, and posting on all of our social media platforms.
When will you reopen?
King County is currently in Phase 2 of the Washington State reopening plan. We anticipate reopening under Phase 3. We are monitoring the latest recommendations and will not reopen until we are certain that we can keep our members and team as safe and healthy as possible. For the latest information regarding King County's reopening phasing, click here: https://kingcounty.gov/depts/health/covid-19/safe-start.aspx
How are you preparing for the re-opening? What safety measures are you putting into place?
We have reviewed all of our operating procedures and facility layout to ensure we are taking maximum precautions against the spread of Covid-19. From our cleaning methods and frequency, to our new maximum occupancy restrictions we have left no stone unturned. For a thorough review of our post-Covid 19 operating procedures, please click here: https://zumfitness.com/safety-guidelines/
What happens to my membership dues while ZUM is closed?
Your membership has been suspended until we open again. You will not pay membership dues while we're closed. If you have opted to support your locally owned and operated gym during this closure, we thank you and will confirm your decision before charging any membership fees. All memberships will be reinstated when we open.
How do I cancel my membership? 
Please contact Liz Robinson, at liz@zumfitness.com and she will review the specifics of your membership with you. 
I asked for my membership to be put on hold. Do I need to do anything else?
No, we've got you covered.
I've been laid-off and can no longer afford my membership. What do I do? 
Your membership has been suspended as of April 1, and is set to resume when we reopen. Please e-mail liz@zumfitness.com, to further discuss your membership options until you are ready to rejoin ZUM.
I'm in a training contract. Who should I contact about my dues and contract?
Your personal training investment is also suspended during our closure. Contact Derek Butler, our Fitness Director, at derek@zumfitness.com for any questions you have.
If I still have questions about my membership, who should I contact?  Contact Liz at liz@zumfitness.com.