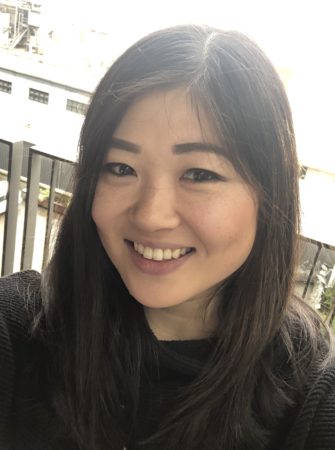 I met Emily Boudreau in January, when she signed up for The Bridge program. At that time she had made good progress in physical therapy and wanted to get back to running. Now she's rockin' an active lifestyle and has recovered from her back and knee injuries. Check out this interview with Emily and learn how her mindset changes and trust in professional guidance have helped her along the way.
JD: You've made some amazing changes with your body. You were discharged from physical therapy about a year ago, and now you're into cycling, you're back to running, and you've lost weight. I'm excited to learn more about what this journey has been like.
EB: Thanks for having me.
JD: What was your activity level like before you ran into back and knee problems?
EB: I was pretty active and doing half-marathons regularly. At the time I was living in Portland, Oregon, and had a lot more free time. Then I moved across the country for a job that was more stressful and my activity level dropped. That's when I also started to find I was having back problems. Then I moved back to Seattle and came to a desk job, and that's when my back became really aggravated.
JD: Is sitting what caused your back pain?
EB: No, I originally injured my back in high school during gymnastics practice. I "walked it off" and was sore for a couple of days, but didn't realize how it affected me until years later. I would have back spasms and pain here and there, but it got really bad when I was sitting at work all day. My activity level was also nonexistent.
JD: What were your back symptoms like?
EB: I had pain on the lower right side that sometimes went down my leg. It caused me to compensate when I was walking, which led to problems in my right knee.
JD: What was your mindset like at that time?
EB: It was dismal, to be perfectly honest. I would attempt to work out, but I couldn't even run a mile and I'd be in pain. So, it became a cycle where my back hurt so I didn't work out. I finally decided to see a specialist. Having it diagnosed gave me a little glimmer of hope; that if there was a logical explanation for the pain and there was also a solution.
JD: What was the diagnosis?
EB: It was two herniated disks.
JD: And you chose to work with Avant Physical Therapy for rehab.
EB: Yes, my doctor had recommended them specifically. I saw Dr. Chimes over in Bellevue, at the Lake Washington Sports and Spine Clinic. It was a long commute, but my mom's knee doctor recommended him and was like "this is the guy, he's going to figure it out". Then I had looked for a physical therapist and I found one conveniently in the building next door to work, and he was like "no, no, no, you're going to Avant Physical Therapy, trust me".
JD: The doc who recommended Avant was on the eastside?
EB: Yeah.
JD: It's impressive that he knew who to go to in Seattle. What was the experience like at Avant?
EB: It was great. They knew how to work with me after the steroid injection Dr. Chimes gave me. I worked with Brenna and she evaluated me and then had a plan ready to go. What was also cool is they have an app to download, and it would give you your exercises with little videos. Instead of writing everything out you have your home program already on your phone with you anywhere you could go.
JD: At what point did you decide to hire a personal trainer?
EB: I was ready to graduate from physical therapy and I realized I was absolutely terrified of gyms. One time Brenna tried getting me to jump over a mini hurdle and I couldn't do it; it was this weird mental block. I was afraid of re-injuring my back or flaring up me knee. My apartment has a gym, and I would think, "oh I used to swing kettlebells, but I can't now". I was absolutely terrified of tweaking something or injuring myself again. So, I thought "I need to hire somebody."
JD: Why did you choose ZUM?
EB: I work at Nordstrom and walk by all the time. I saw this place and thought "they seem legit". So, I did the personal training request online and set up a consultation with Laurie. It's great that you guys set up the one-on-one meetings to learn what people's goals were and what they are looking for. At the end of the consultation, Laurie said, "We have a program that I think would be best for you to do before we start training". And that was The Bridge program.
JD: What was the outcome of participating in The Bridge program?
EB: It was comforting to be around other people who were recently discharged from physical therapy. I liked that it was a small group and that everyone was in the same boat ("yep, I've got something with my body I'm dealing with"). As the program continued, we were all like "I can do this!" I think Joe's background was huge too In other places I've worked-out in, I didn't feel like they had enough experience to work with people with an injury history, and that's where either you end up not continuing with an exercise program or getting injured again.
JD: I'm so glad you benefited from The Bridge, and I loved working with you. What was it like to get back with Laurie and start training with her?
EB: It was really good! We work really well together. She's also a runner who's had an injury or two that put her out of commission. She knows what the rehabilitation process is like, and I feel like I've known her for years. She's also a cycling coach, and I now have a passion for cycling. The doctor was like "that's great on your knee and your back. You get a good workout, but it's not as high impact as it could be with running". I'm up to three to four times a week now.
JD: Awesome, and how many days a week are you running?
EB: One or two times a week, but I am thinking about switching one the cycling days into more of a running day. Laurie gave me a good run / walk program that is helping me progress back into running. Now I'm getting these chunks of fifteen to twenty minutes of actual running again.
JD: How does that feel?
EB: At first, I was like "Oh, I haven't stopped to walk, I think I can keep going!"
JD: That's awesome!
EB: The endorphins and metal state are a really good booster!
JD: Fantastic! What would you like to see yourself doing in a year or six months?
EB: I want to sign up for my first race, and I think just keeping it easy, like a 5K. At Nordstrom we do the Beat the Bridge event is a big Nordstrom sponsored event. I've never done it before and now I'm thinking that's May of next year and you know what? I want to run that for the first time! It's okay if I don't beat the bridge, because I think you have to pace at nine minutes or less, but that's definitely the biggest goal for next year. I think it's an 8k or 10K and then go from there. I'd love to run the Portland Half-Marathon in October 2021.
JD: Any difference between your performance at work?
EB: I think the biggest thing is that pain is no longer a distraction. I'm more dialed in at work. I'm not thinking "Shoot, my back hurts! I need to get up or walk around." We have these little office room for personal phone calls, so I would go in there to lay on the floor or I would try to stretch out or something. But then I would be away from work for fifty minutes. That's been the biggest thing, and my co-workers have noticed my mood is uplifted because I'm back in the gym regularly.
JD: What kept you keeping on through this journey?
EB: I felt that, because I had guidance – whether it was physical therapy, the Bridge program, or one on one with Laurie – I could keep doing what I was doing and I felt confident. I was realizing that I can do this.
JD: What message do you want to tell others who are dealing with an injury?
EB: The biggest thing is don't be afraid to ask for help, guidance, or support. I think it's also important to understand that recovering from an injury is sometimes as much mental as it is physical, and sometimes more so.
JD: Thank you, Emily. I'm so happy that you're doing what you love to do and that you've learned and grown from these challenges.
EB: Thank you guys!