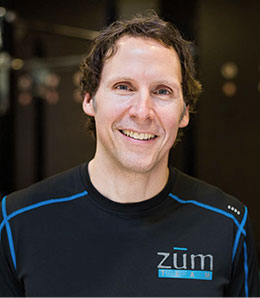 In mid August ZŪM hosted a Member Appreciation Party to show our gratitude for the people who support us and allow us to support them. As I was planning my speech I realized that I had a unique conundrum. I knew I was grateful–I've been grateful for the past twenty years–but I hadn't thought of why. I just felt it. It was time to do some self-examination!
I came to realize that I love the career I've put so much time and intention into developing because of how much I enjoy working with people. Personal training has been the mode I use to help people live more satisfying and fulfilling lives.
I've always felt a tremendous sense of purpose in being there for clients who are performing physical feats they've never done before, enjoying doing the activities they love to do with vigor and without pain, improving their blood panel biometrics, getting back to 100%–and beyond– after recovering from an injury, feeling more confident and energetic as they take on life's challenges, and using movement for stress release to feel equanimity during tumultuous times.
I didn't grow up thinking health and fitness training could be a career option. I played sports, lifted weights, packed healthy lunches to school, and read Muscle and Fitness Magazine. I didn't want to be a competitive bodybuilder–I just loved training to be stronger, faster, and more flexible. And I loved learning and applying new healthy lifestyle habits. In college, I majored in Exercise Science, thinking I'd serve society with a career in the Fire Department and do personal training on my days off.
That was in 1996. I've since worked in a few different physical therapy clinics and health clubs, as a Physical Therapy Aide (do they have those anymore?), owner of my personal training business, and now as General Manager at ZŪM. I can't express how thankful I am to be one of the founding trainers at ZŪM and still with this community after 16 years! Managing ZŪM has been challenging, both personally and professionally, but in the throes of my most difficult days, I am still grateful to be part of such an inviting and professional community of staff, clients, and members with whom I've developed meaningful relationships with over the years. I still go to work each day with a tremendous sense of purpose, and I know I can say the same for so many of the ZŪM Team who love working with people as much as I do.
Thank you for allowing us to serve you, and for allowing us to be there and see you grow and develop. Thank you for choosing us to be your partners in supporting you and educating you to be a healthier version of yourself, whether you stay with us for one month or several years. It's an honor and privilege for us, and we continually strive to make ZŪM your "happy place"; your sanctuary of health and well-being.