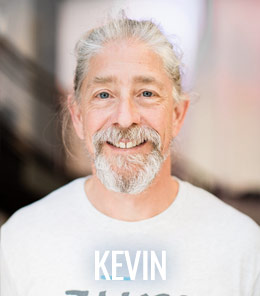 I have taught Hawaiian Jujitsu for several years, and I've been lucky enough to teach a class here and there specifically to women only, but for many years now, I have wanted to teach a women's self-defense class on an ongoing basis. It's finally going to happen here at ZŪM, and I can't wait to tell you all about it.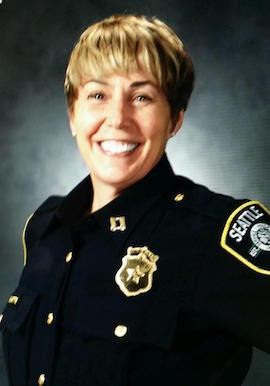 My teaching partner, Captain Deanna Nollette, is a longtime member of the club. She has been with the Seattle Police for many years, first as a patrol officer, then in public relations, then to the Sex Crimes Division, and now Homicide. Deanna has also carved out the time to teach women's self-defense for more than 20 years during her career, and now she's going to do the same for us here at ZŪM. She brings real-world lessons and experience and hard-won information from the streets that she's willing to share with the class in a no-nonsense, refreshingly real and direct manner.
A little about me: I discovered an interest in martial arts while studying hand-to-hand-combat in the US Marine Corp. When I got out of the marines I studied both Kenpo and Taekwondo. Eventually I was fortunate enough to find a martial arts school teaching JuJitsu that was run like a club, not a for-profit business. As a result, my training always included teaching others. If you were a member of the club you were expected to help out by showing junior students everything you had learned. I was bitten by the teaching bug very early on, and feel most at home when I see the light go on in a student's eyes during that "aha" moment. I'm currently ranked as a San Dan–-Third Degree Black Belt–in Danzan Ryu JuJitsu and I have been teaching for more than 10 years.
Deanna and I have met several times to go over the format of the class, and we both feel it will be packed with useful information, simple but effective self-defense skills, and more. It will include an exercise portion: warm-up, strength/cardio blast, and skill development drills. We'll also be covering the most common types of sexual assault, warning signs of predatory behavior, strategies and techniques of abusers, and how to avoid situations before you're in danger.
The ZŪM Fitness Women's Self Defense Course is designed as a three-day seminar. Classes are held once each quarter over a Friday, Saturday and Sunday. Although each day's class is packed with important information, the focus of each session is on practical exercises and drills that help teach skills to ensure your ability to break contact with an attacker and reach safety.
The warm up/exercise portion of the class utilizes movements rooted in military and martial arts training. The exercises themselves help develop abilities that support physical success in combat scenarios. During the class, your instructor will cover information that can help you identify behaviors and tactics associated with predatory violence against women and avoid an assault before it happens. We will cover; "Risk Assessment", "The 5 Basic Characteristics of Predatory Individuals", "The Predatory Process", "Conscious and Subconscious Victim Facilitators", "Pre-conflict, Conflict and Post-Conflict Stages of Assault", "Victim Grooming Behaviors", "Role Playing Drills" and much, much more.
Every class will provide participants with a good workout, a self-defense skill development/practice session, and a dramatic increase in knowledge as well as a boost in self-confidence. Everyone will leave with a notebook covering every detail of the class as well as additional information they can take home to share with family/friends.
I'm very excited that we have this opportunity here at ZŪM. Our entire staff is dedicated to helping ensure a safe, healthy, and happy life for our members and their families. Bring your daughters, your nieces, sisters, coworkers, and friends. Our class will be a fun, eye-opening, confidence building, and most importantly, life-saving experience should you ever need it.